Bons Illes Balears
One million euros in discount vouchers to boost local commerce.
Establishments can join the campaign between the 13th of August and the 19th of September.
REGISTER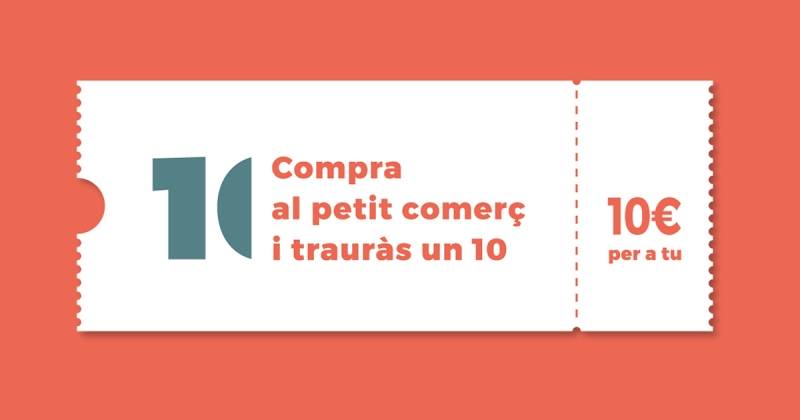 What is #bonsillesbalears program?
Discounts of 10 euros for residents over 18 years old that can be redeemed in retail businesses of the Balearic Islands adhered to the #bonsillesbalears program between October 1 and December 31, 2021.
With this initiative, the Directorate General of Commerce of the Government of the Balearic Islands puts into circulation 1 million euros with the aim of stimulating demand and boosting local commercial activity.

BonsIllesBalearsSave up to 40 euros on your purchases
Each voucher is equivalent to 10 euros discount. Customers can enjoy a maximum of 4 vouchers that can be accumulated in a single purchase or in several, in one or more establishments. No physical vouchers are issued; they are discounts managed by the stores participating in the program.
The discount vouchers are applied for every 30 euros spent in the stores. So, for example, if the price of a pair of shoes is 80 euros, the customer will pay 60 euros and the store will apply two vouchers.
How will the vouchers be redeemed?
At the time of paying for the purchase in a store participating in the #bonsillesbalears program, the customer will be asked for his ID card (or equivalent document) to verify if she/he meets the requirements and if she/he has a credit balance (each citizen over 18 years old resident in the Balearic Islands can redeem a maximum of 4 bonds, ie, get 40 euros in discounts). The store will be responsible for photographing the purchase ticket and uploading it to the web platform. Once the ticket has been validated by the platform's managers, the merchant will collect it by bank transfer (biweekly payments will be made with the sum of the vouchers redeemed and validated that fortnight).
The 100,000 vouchers available will be distributed among all the businesses participating in the program (membership period: from August 13th to September 19th at www.bonsillesbalears.com).
How to participate in #bonsillesbalears program?
How to participate in the #bonsillesbalears program?
Companies in the retail sector that meet the following requirements can join the program:
less than 50 workers
annual turnover of no more than 10 million euros
registered office in the Balearic Islands
to be up to date with the obligations with Social Security
to carry out any of the activities included in the IAE headings detailed in annex 2 of the resolution >> see here a list.
The campaign of adhesion of the trades will be carried out from August 13th to September 19th through the web www.bonsillesbalears.com
The distribution of vouchers will be carried out in an equitable way among all the adhered trades.
Add your establishments
AddressEstudi General, 7
07001 PALMA (Mallorca)
Illes Balears - SPAIN

Call us on(+34) 971 71 01 88



Emailinfo@cambramallorca.com