All Protected Platform #TodosProtegidos
Information portal which connects companies making and/or distributing PPE with company demand across Spain fast and easily using an interactive map.
The slow return to economic activity as advances to overcome the health emergency emerge must happen with the maximum guarantee of safety for all citizens, which is why the use of individual protective equipment will be obligatory, not just in the short term but also the medium term.
Visit our site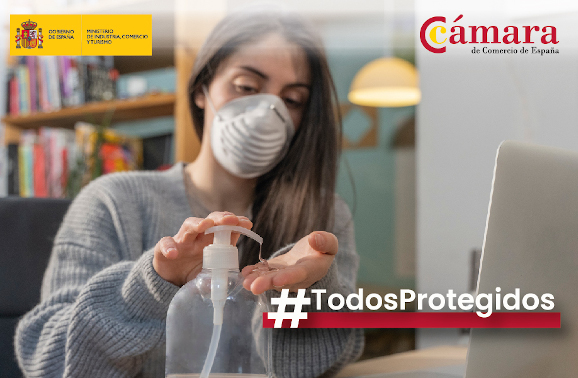 How can I take part?
Coordination of contributions from companies in Mallorca is being managed by the Mallorca Chamber's Commission for Industry, Construction & Promotion so please get in touch with its technical secretary, Catalina Barceló, regarding any doubts or requests for additional information at cbarcelo.estudis@cambramallorca.com.
On the All Protected site #TodosProtegidos, manufacturing companies and/or distribution companies can advertise the products they are offering as well as potential volume and/or distribution and estimated delivery times. Companies demanding these protective products can alert them to their needs at all times. Moreover, information published by the Secretariat General for Industry and SME's regarding the technical specifications required for manufacturing products and PPE is also made available.
One of the aims of this platform is to help change how these products are currently manufactured, which is 100% offshore. A circumstance that must change in the future if we are to guarantee the supply of these products to all citizens and in particular, to working men and women.
Visit site TodosProtegidos
AddressEstudi General, 7
07001 PALMA (Mallorca)
Illes Balears - SPAIN

Call us on(+34) 971 71 01 88



Emailinfo@cambramallorca.com